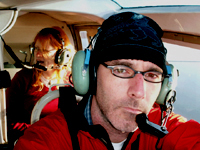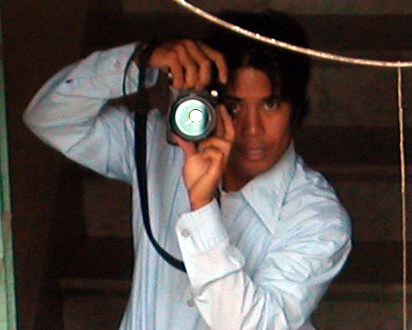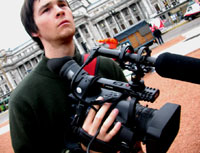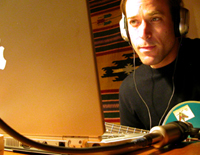 Award-winning filmmaker Morgan Paar has traveled to over thirty countries on five continents, living in Europe, Asia and North America for extended periods. He has over fifty published articles, poems and photos in magazines and newspapers across the globe, writes a number of columns and has participated in the making of more films than he can count. Paar was proclaimed an Ambassador of Peace from the mayor of Berkeley, CA in 2004.
Renato Jose is an avid traveler, writer, photographer and designer who has set foot in over 45 countries worldwide. He just returned from a year and a half trip around the world stepping on all 7 continents and taking over 17,000 photos in the process. During his travels, he wrote and provided photography for Explore Travel Guidebooks, the Buenos Aires edition. He's had samples of his photography appear on CNN's Travel Website, Intrepid Travels of Australia, InsideOut Travel Magazine, and on the Times Square Jumbotron for Yahoo Photos.
Andrew Burke is Global Transmission's expert sharpshooter behind the camera. His experiences as an action sports and adventure travel producer have taken him throughout the world. Be it rafting in Patagonia, hiking up the Great Wall, or riding a singletrack trail in Utah-- he's there with "El Negro", his Panasonic HVX200. He has worked for companies small and large; from the World Heritage Travel Group to MTV.
Alex Theodoropulos is a San Francisco musician, illustrator and painter. With a diverse palette of musical styles: rock, blues, ambient soundscapes, and field recordings of everyday life, he creates pieces for film and has played in over thirty live performances with three bands. Alex has penned and brushed landscapes on four continents, from the mountains of Peru to the jungles of Thailand. Equipped with guitar, laptop, digital field recorder and oil markers, Alex will be capturing the rhythms, pulse and textures of environments throughout the world.




© 2009 GLOBAL TRANSMISSION MEDIA